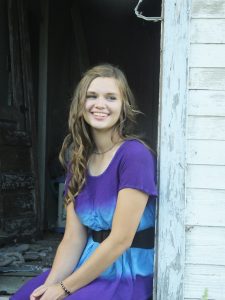 Hello. My name is Abby, and I am a homeschooled teen from Southern MB.
A few of my hobbies are art, photography, writing, filming, and playing sports.
I love country life, historical artifacts, trying new things, yellow, and living a full life for Christ!
Homeschooling is a lot more than just learning the basics of math, reading, and writing. More importantly, it's about getting equipped for life, as a person and a Christian.
Homeschooling gives you the option to choose what you want your children to learn, at their own pace, and do the things they are most interested in doing.
Kids need to take action with their imaginations and ideas, and should be encouraged to do so! As a homeschooler, you can take the time to get involved with your kids/siblings and help them to grow their ideas and carry them out. If they have an interest in something specific, encourage going deeper!
I've listed some of the advantages that homeschooling offers to families who are concerned not only about academics, but also instilling good character in their children.
Some children learn certain subjects faster than others, and each one has their own strengths and weaknesses. You can have your own schedule and take time to teach your kids individually in the areas most needed, and the things they are most interested in.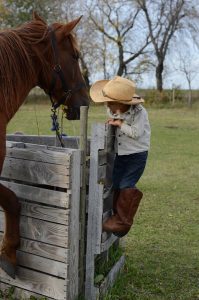 Country Lifestyle: Not every homeschooler lives in the country, but for those who do, living on a farm or country yard gives a lot of opportunities for everyone to learn. Children love dirt and crawly creatures. Their curious minds like to experience things hands-on, to feel with their fingers, and observe things for themselves;  they'll ask questions and want to learn.  Having animals and/or a garden to care for opens up a whole new world of teaching the kids about responsibility and productiveness, and all working together.
It is a thrill to a child to be allowed to buy their own animals to be responsible for. They will be excited about what they have accomplished, when they see little green plants peeking out of the dirt, growing to full maturity and producing fruit; and they will enjoy learning, as long as you, the parent or older sibling makes it an enjoyable thing.
Job 12:7-10  – Psalm 104:24-25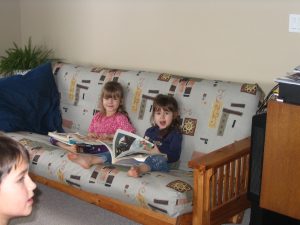 In The Home…: Home is the place to receive the skills and knowledge that you will need later on. Being able to operate the microwave oven is not going to do it.  Mothers are able to spend time instructing their older girls in preparing meals, working alongside them until they can do it on their own.  They can then be given the responsibility of planning a meal and also preparing it and letting the younger ones participate.
Children are also taught how to clean up after themselves and each other and learning how to keep a home.
Of course, the kids need play time, the time they can let loose their imaginations, and have fun together, all ages. Big siblings will know how to play with little kids and have a great time, even in doing little kid things that might make us teens groan when little brother or sister wants to play with us.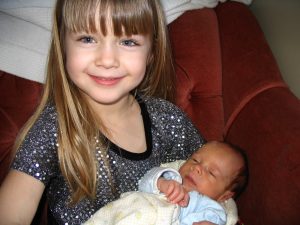 Everyone is always together, big siblings helping out little siblings and spending time together, building character, building bonds that only siblings can have. In spending time together, kids learn how to talk to and relate to people of all ages, not just their own age group.
Working together: Children need to know how to interact with people who are not in their everyday lives and learn how to address new people and communicate confidently. There are so many ways to get out and do things! It depends on what your children are interested in. Making films, coordinating group events, bible studies, etc. are things the older teens can do themselves if they have the desire.
I also find volunteering in different places (e.i thrift store, soup kitchen, community events, conferences) to be a great way to get involved with other people, to learn communication skills and build new relationships with different kinds of people. It's a wonderful experience.
 Shopping with the kids is also a good idea, though perhaps not an easy task! It is a trial of patience for sure on mom's part, especially if you have several little ones, but the kids will be taught to look for good deals, do the math, and check out. Again, make it fun! Not a chore.
 Well behaved kids who are enjoying each others company and excited to work are a strange sight to most people these days!
Equipped for Life: Not every public schooled person is like this, but as I've observed, there are a lot of kids who go through school, graduate, and then don't really know what to do from there. The teen years are often not talked about in a positive way.  Our culture has low expectations for teens and most teens live up to those expectations. We need to rise above low expectations and teach our children to do the same. We need to give them a vision for the future, teaching them that serving God brings purpose to our lives.
Most importantly, we need to be spiritually equipped to live a steadfast life for Christ on this earth and pass this on to our children. All the education in the world, all the schooling and knowledge are completely and utterly worthless in the end, if you do not know God, and do not follow Him.
The older I get, the more I see the world's need for Jesus.  I understand the importance of passing on my faith to my children someday. We need to be spiritually prepared to be steadfast, unwavering in the fight. [John 15:19-25) The world is bound to hate you, possibly even kill you,  if you are proclaiming the truth and doing what is right in the eyes of God. The world will try to snatch away children and lead them astray. This is the world that our parents, and someday us teens, are/will be raising our children in, and we need to be able to raise them in truth, to stand for their faith and fight courageously for the Kingdom.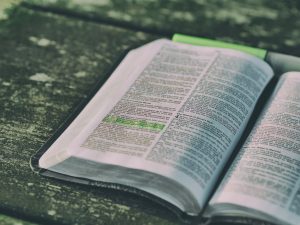 The 'home' part of home educating is what gives parents the opportunity to train up their children in the way they should go. It is hard for a parent to raise a child the way he ought to go when the child is scarcely with his parents for the twelve first crucial years of his life, and instead is being daily indoctrinated by the world!
Proverbs 22:6 "train up a child in the way he should go, and when he is old he will not depart from it."
Ephesians 6:1-4 "Children, obey your parents in the Lord, for this is right.  "Honor your father and mother," which is the first commandment with promise: "that it may be well with you and you may live long on the earth."  And you, fathers, do not provoke your children to wrath, but bring them up in the training and admonition of the Lord."
  My parents believe that homeschooling is the way that God wanted them to raise up their children for His glory, for His Kingdom; and I believe the same. I want my children to grow up to love the Lord their God with all their hearts, minds, and strength, more than anything else.
2 Timothy 3:16-17  "All Scripture is given by inspiration of God, and is profitable for doctrine, for reproof, for correction, for instruction in righteousness, that the man of God may be complete, thoroughly equipped for every good work."
That verse tells us just what we need to be completely and thoroughly equipped for life;  so we may live an effective life here on earth as a follower of Christ.