The 2018 Homeschool Conference will be on March 23-24 at the beautiful Victoria Inn.  Steve Demme is the keynote speaker.  The conference team is working hard, so look around the site to find out all about the conference.  Here are the quick facts:  registration is open at a cost of $99 per couple for both days.

Other options will be available as well.  Sign up for the MACHS mailing list (bottom of the page) to be sure to hear all the latest conference news.
If you are interested in exhibiting, and have never exhibited with us before, please fill out the exhibitor application and we will be in touch with you right away.   If you have any other questions, please contact us at [email protected]  We want to help you!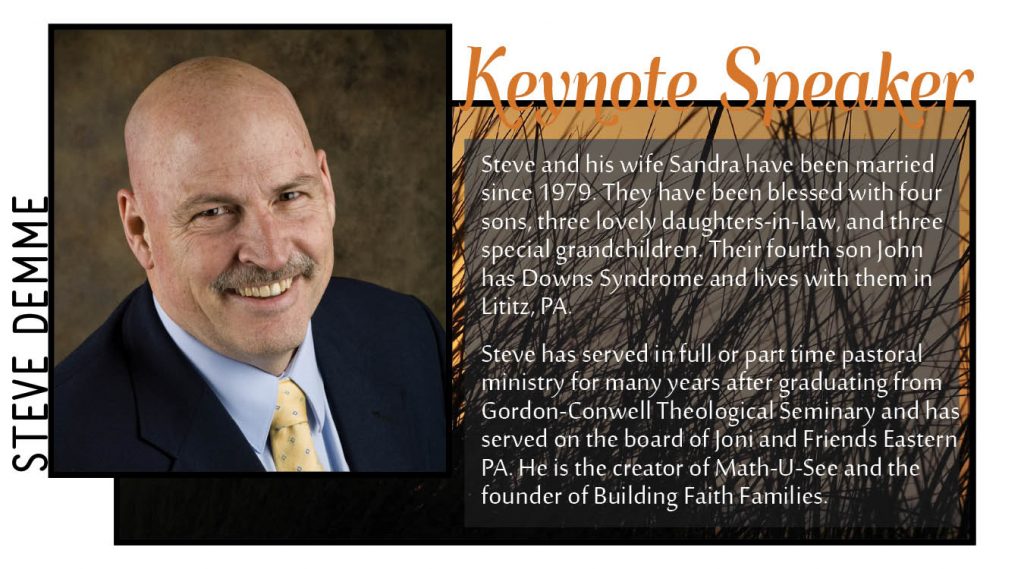 Come

 to get answers to questions such as:
Why homeschool?
Does homeschooling really work?
Why homeschool through high school?
How do I help my struggling learner?
How can I make learning fun?
Come

 for the exhibit hall:
Look through homeschool curriculum
Talk to the curriculum experts
Free shipping and conference discounts
Discover new resources and opportunities
Come

 to be encouraged:
Meet experienced homeschoolers
Listen to world-class speakers
Join hundreds of other homeschoolers
The MACHS Conference is held each spring and is produced by Manitoba Association of Christian Home Schools (MACHS). MACHS is a non-profit, volunteer provincial organization that seeks to connect, support and equip all those who are involved in Christian Home Education in the Province of Manitoba. MACHS also seeks to ensure representation of and advocacy for home education rights to government and education agencies.