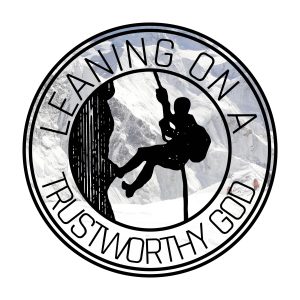 Check it out! The 2020 line up is off the charts! Challenging topics and gripping speakers are sure to ramp up your spiritual fight. Pray fiercely. Live boldly. Trust fully. Teen Track 2020. Join the battle in the fight for your life.
"The name of the Lord is a strong tower; the righteous man runs into it and is safe." Proverbs 18:10
2020 Teen Track Speakers: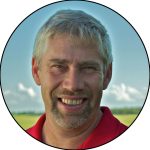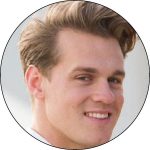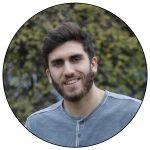 2020 Teen Track Sessions:
The Majesty of God: Trustworthy in All Things
Friday 10:30 am – Carl Teichrib
Why is God trustworthy? As we consider His magnificence and majesty, God's trustworthiness becomes self-evident. And as we compare and contrast competing worldviews, including alternative "god claims," the utter uniqueness of the true God becomes more pronounced.
One or Two? Deciding a World View
Friday 1:00 pm – Carl Teichrib
One-ism or Two-ism… or to put it another way, Oneness or Otherness: Which of these worldviews frame reality? How you answer this question determines your outlook on life, from ethics to morality, from religion to politics. Drawing on years of direct observations, we will unpack how this seemingly simple yet obscure question is of central importance. The choice is before you, and the consequences are staggering.
Is God Green?
Friday 2:30 – Carl Teichrib
It's inescapable! We are bombarded by Green messages on-and-from every level of society. But how do we develop a Biblical worldview of the environment? Where is our starting point? How does this compare to the world's messages? Do we grasp the distinctions, and can we articulate a measured response?
Can You Trust a God Who Keeps Secrets and Says No?
Friday 4:00 – Nick Betzing
We will consider the gracious character of God as revealed in the Garden of Eden, and how the sin of our first parents relates to our day to day faith in Christ.
Culture as Messenger: Art isn't Neutral
Saturday 9:00 am – Carl Teichrib
Art is more than decoration, deeper than entertainment. It moves our emotions: motivating, compelling, and inspiring. Moreover, art expressively reflects how we view reality, acting as a worldview prism – a lens through which beliefs, values, and meaning are imparted. Is there a Christian understanding of art? Are we able to spot the message behind the medium?
Can you Trust a God who is Violent?
Saturday 10:30 am – Nick Betzing
As we explore the fall of man in Genesis, we will consider how God's plan for redemption is worth trusting, despite the world's mischaracterization of a cruel and severe God.
Ambassador's Calling: Being Truth Tellers in an Age of Uncertainty
Saturday 1:00 pm – Carl Teichrib
The Apostle Paul described living the Christian life as a soldier, a labourer, and as an athlete. Most of us, to some degree, grasp these comparative models. Paul also called us to be ambassadors. But what does this mean, and how is it expressed? You are an ambassador, representing a trustworthy God in an age of confusion and uncertainty – now let's unpack your calling.
Looking for Success, Finding Wisdom: A Teen's Guide to focusing on what matters.
Saturday 2:30 pm – Isaac Mogilevsky
What is your goal? What are you searching for in life? In a world obsessed with money, achievement, and worldly success, how are teens supposed to figure out what their goals in life should be? What does God want us striving for? In this session, Isaac Mogilevsky, a homeschool graduate, shares his journey of searching for success, finding wisdom, and learning to focus on what matters.