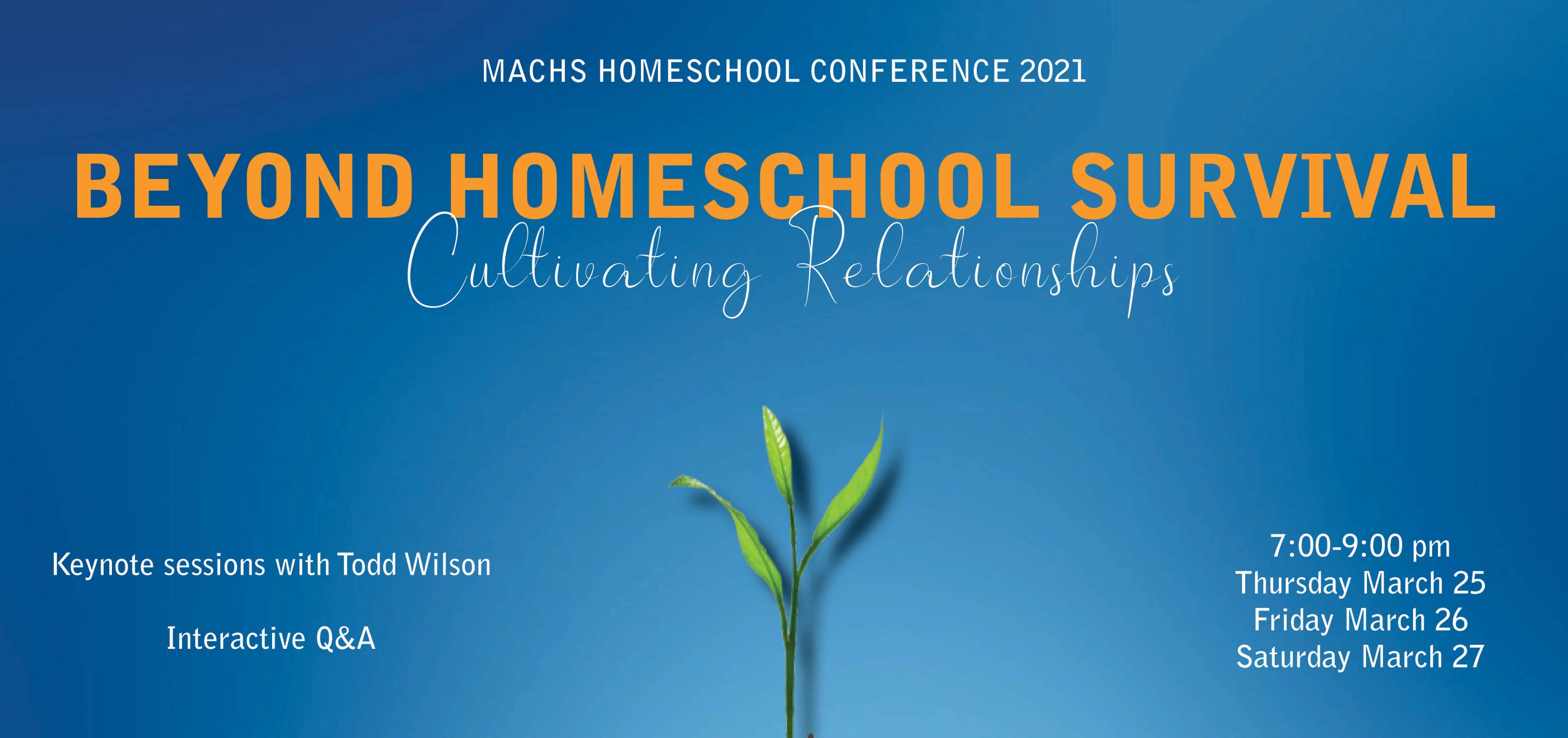 MACHS Spring 2021 Conference was offered online and all sessions were recorded and are available to view FREE online. Todd Wilson joined us for 3 evenings of keynote sessions, MACHS updates, and live interactive question and answer time.
Sessions
This We Believe

View Recording


Remembering why we do what we do in homeschooling.
Friday, March 26, 7:00-9:00pm – How to Keep Going When You Feel Like Giving Up

View Recording


During this hour you'll laugh with Todd Wilson as he shares how to embrace the hardness while keeping your eye on the joy and experience God's best for you.
Saturday, March 27, 7:00-9:00pm – How to Choose Relationship when there's so much to do

View Recording


The relationship with our children matters more than anything else. 
Each Session includes 
Keynote speaker – Todd Wilson (the Family Man) along with a MACHS update and message, 

HSLDA update and message – Peter Stock & other HSLDA staff

MACHS Update and Message 

a live interactive question/answer session with Todd Wilson and other speakers.
TODD WILSON, is a dad, grand dad, writer, conference speaker, and former pastor. Todd's humor and down to earth realness have made him a favorite speaker at homeschool conventions, retreats, and churches across the country. Todd has spoken at he MACHS conference several times in the past.

As founder of Familyman Ministries and the Smiling Homeschooler, his passion and mission are to remind dads and moms of what's most important through weekly e-mails, seminars, and books and products that encourage parents.

Todd, and his wife Debbie, homeschool three of their eight children (five have graduated from their homeschool with four married) in northern Indiana and travel America in the Familyman Mobile. You can read more at www.familymanweb.com