The conference will be held at Victoria Inn Hotel and Convention Center 1808 Wellington Ave Winnipeg MB.

Where to stay?
If you are willing to stay offsite, there are a number of hotels within a 5-minute walk, including the Hilton, Best Western Winnipeg Airport, Country Inn & Suites  and Comfort Inn. 
Parking
Free parking is available at the conference center. Enjoy!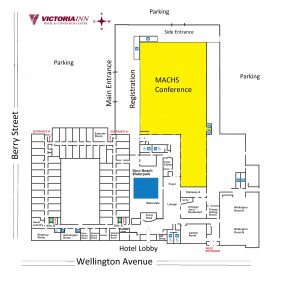 To find restaurants in the area, click here.