Thursday

July 15
MACHS virtual graduate recognition event
You will see some of our graduates share about their homeschool journeys as well as valedictory addresses by one student and one parent.
This event is usually held on the final day of the MACHS conference each March and is a highlight, not only for the graduates but, for all attendees. It is very encouraging to see and hear from families who did it! They successfully taught their children all the way through highschool.
This virtual event will be to recognize the Manitoba homeschool graduates of 2020 & 2021 as well as to encourage all homeschooling families in their education journey. Chuck Black is a well known homeschool speaker (has spoken at the MACHS conference in the past) will be giving a message of encouragement during this event.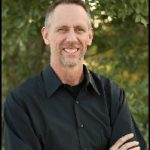 Chuck Black, a homeschool father of six and former F-16 fighter pilot and tactical communications engineer, is a best-selling, award winning author of the Kingdom series and the Knights of Arrethtrae series. He has received praise from parents across the country for his unique approach to telling biblical truths. His passion in life is to serve the Lord Jesus Christ and to love his wife, Andrea, and their six children. He lives with his family in North Dakota.