MACHS works year round to help homeschool families. Below are some of the upcoming events MACHS is putting on across the province. We look forward to seeing you there!
If you would like MACHS to hold an event near you, or on a certain topic, let us know.    [email protected]
Calling all homeschool families who love activity! MACHS open house days at RRBC.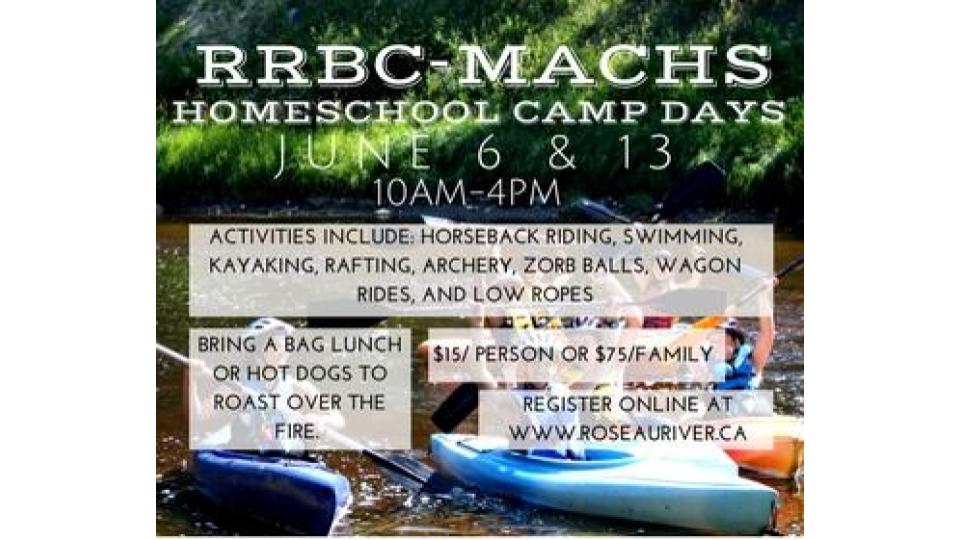 Registration is now open for Field Day! Come play games and meet new friends this August! The MACHS Field Day is on August 18-19 this year. It's going to be another full weekend! Space may be limited, so Register Now!