MACHS is offering a Children's Keynote that will run during the Friday night Keynote and Saturday morning Keynote.
Children's Keynote Sessions
Friday 7:00 pm

Saturday 10:30 am
Children must be registered for the conference to attend.
Parents must sign their kids into and out of the Children's Keynote.
Ages 3 and up
Jordan and Ashley Evans will be back again this year to lead the children's sessions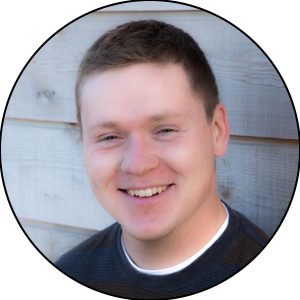 Jordan Evans has a passion for children's ministry. God has blessed him with the ability to create stories, do voices, draw pictures, play guitar and create an interactive learning environment for kids to learn from God's word. He works as a letter carrier with Canada Post to pay the bills but his real life is ministering to children. Each summer He works for 5 weeks at Faith Bible Camp and throughout the winter time he spends chunks of evenings and weekends speaking at kid's clubs and Sunday schools. His dream is to be in the middle of children's ministry writing books, speaking, telling stories, making radio dramas, and doing whatever else God has in store for him. He's married to a wonderful woman named Ashley and they live in Winnipeg. He's 28 but still feels like a kid at heart.
Each session will start with a bit of singing accompanied by Jordan on the guitar to get the kids participating and let them get to know him a bit. After that he will tell a story which will be an adventure in Cottonwood Trails.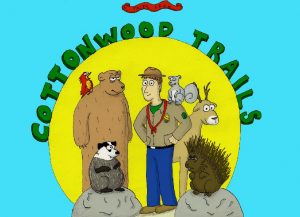 Cottonwood Trails is a story revolving around a Forest Ranger named Rob who has been put in charge of an unexplored area of the forest called Cottonwood Trails. Upon arrival, Rob realizes that there is something strange about the area in that all of the animals can talk. He is afraid and confused but ultimately realizes that his job is to help these animals and help them he shall. Each story in Cottonwood Trails focuses around a new adventure or activity that pops up in the lives of the animals and Rob is always there to give them sound advice pulled straight from God's word. Rob "draws" pictures for the animals as he tells them Bible stories and teaches them the all important lessons found within them. Of course as the animals hear from Rob, the actual children listening in reality will get to experience the Bible and lessons in the same way and God willing, take it in.
All of the stories Jordan tells have his own cartoons and drawings to go along with the story. Pictures of the events taking place in the story, and the Bible lesson which is accompanying it, are a nice way to help the kids visualize what's going on.
After the lesson there will be a quiz and then some games.